www.stevemartin.com
: A colourful and delighully nuts website dedicated to the great Steve Martin.
www.metacritic.com
: An interesting and well constructed site which contains new film reviews from critics all over.

www.empireonline.co.uk
: A good site which contains all the film reviews, news, pictures from the Empire Magazine.
www.imdb.com
: The Internet Movie Database is filled with reviews, facts and just about anything on every film there is.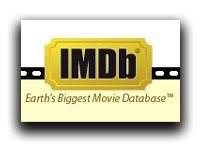 www.thespiannet.com
: A cool website where you can find numerous fansites, informations on your favourite actors/actresses not to mention a lot of helpful film-related links. Also check out their Jim Carrey page: