Superman Returns (2006)
Batman returned so it was inevitable that Superman would return too. The next Superman film will be directed by Bryan Singer (X-Men 1 and 2, Usual Suspects) and will star Brandon Routh (an unknown) as Clark and the Man of Steel.
Ghost Rider (2006)
Nicolas Cage is set to star in the film version of creepy comic book Ghost Rider.
Fun With Dick and Jane (2005)
Here's one of the first pictures of one of Jim Carrey's forthcoming films.
Shopgirl (2005)
There's a picture taken from Steve MArtin's upcoming film Shopgirl, an adaptation of his witty novella.
The Corpse Bride (September 2005)
Tim Burton is making a stop-motion animated film like The Nightmare Before Christmas and Johnny Depp as well as Helena Bonham Carter will provide the voices. Looks great and sounds great.
A Scanner Darkly (2005)
Here's good old Keanu in his forthcoming science fiction mind-f*** A Scanner Darkly. The film is based on a novel by Philip K. Dick, the man who wrote Total Recall, Blade Runner and Minority Report. IT will be done in a semi-animated technique.
Used Guys (2006)
Ben Stiller, director of The Cable Guy, will co-star with Jim Carrey in a sci-fi comedy called Used Guys.
Evan Almighty ?
There might be a sequel to hit comedy Bruce Almighty but without Jim Carrey. Instead, Steve Carell (40 Year Old Virgin) will take center stage as anchorman Evan Baxter. Apparently, God (Morgan Freeman) will contact him to build a huge Ark to save everyone from a big flood.
X-Men 3 (2006)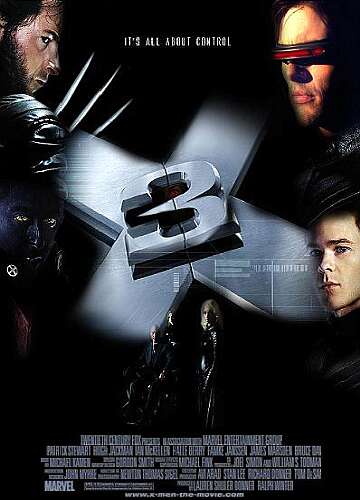 Kelsey Grammar (aka Frasier) might play Beast in the next X-Men film. And VInnie Jones the Juggernaut. Weird casting...
Iron Man:
Some rumours say that Tom Cruise might play the superhero.
The Pink Panther (2005)
Filming has begun for the Birth of the Pink Panther. Comedy genius Steve Martin will have the main role, Beyonce and Jean Reno will co-star.
Bill and Ted 3 ???
Since we're talking about Keanu, rumours are saying that there might be another Bill and Ted film with the original actors! A most excellent decision dude!
Casino Royale (2006)
Apparently, the next James Bond film will be Casino Royale. Not to be compared with the 1967 Bond spoof of the same name (above).
Evil Dead 4: Rise of the Ashes ???
Sam Raimi could be set to make an other Evil Dead film!